April 15th, 1945, sees strong air activity despite only average flying conditions. Especially southern and south-western Germany is busy, the north-west and central Germany are seeing some reconnaissance patrols.
Lt. Herbert Altner's flight logs shows a series of strange ferry flights between Schleswig, Berlin-Staaken, and Burg/Magdeburg.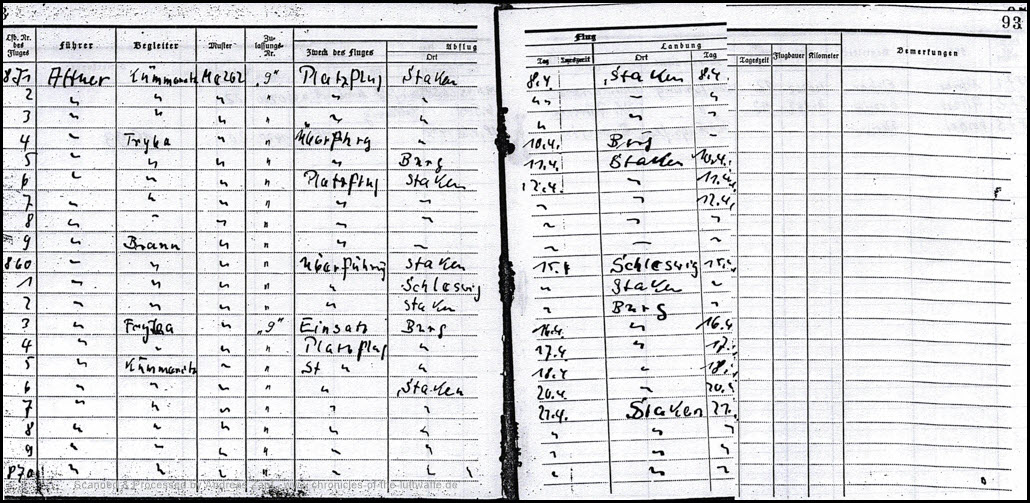 Especially the use of the airfield at Burg/Magdeburg is somewhat dubious – it has been badly damaged on April 10th, 1945, and almost all units that had some airworthy machines left have been relocated to other airfields.
During the night of April 15th, 1945, to April 16th, the Royal Air Force is sending a total of 106 Mosquitos to Berlin, one Mosquito of No. 100 Sqn. is lost on an ECM Mission.
The morning report of the Luftwaffeführungsstab Ic shows that a sole Messerschmitt Me 262 of 10./NJG 11 was set up against the Mosquitos – without being able to claim a success.