On April 28th, 1945, the 10./NJG 11 was still located at the Autobahn near Reinfeld – a log entry in Lt. Herbert Altner's flight log shows a single ferry flight from Lübeck-Blankensee to Reinfeld: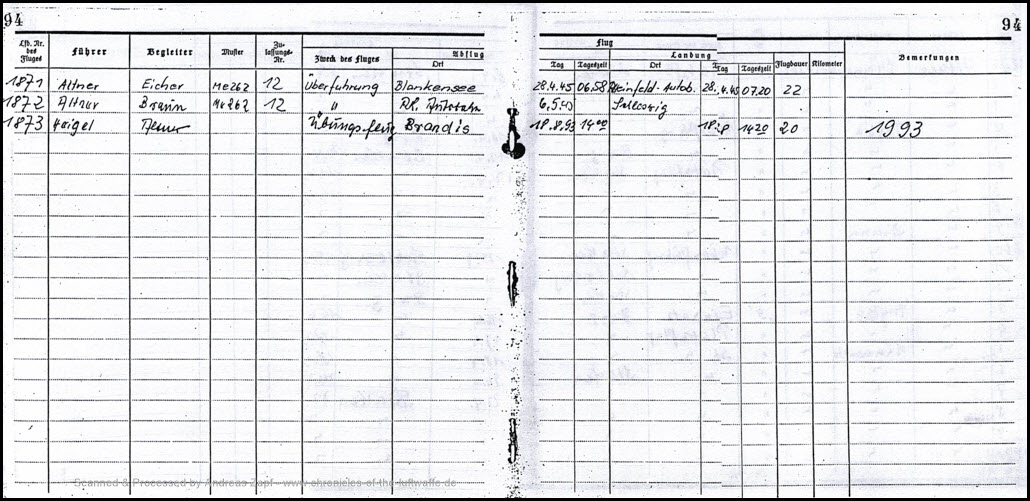 This time – for the only time during his service with 10./NJG 11! – date and time are recorded for a flight. And they perfectly match with the corresponding entry in Otto Eicher's flight log:

So for once, the flight in a Messerschmitt Me 262 B-1a/U1 – presumably "Rote 12" can be proven for both crew members from two independent sources.