The night of November 15th, 1944, to November 16th sees the next attack by the Light Night Striking Force on Berlin. The defences are neglectable, still the RAF is losing one of her Mosquitos, MM196. She comes down over own territory and the crew can escape, only slightly injured[1]Middlebrook, Martin et al.; The Bomber Command War Diaries; a.a.O, Page 618.

And the third time in a row, the Mosquitos are heading towards their target following their northern approach route via Husum, Lübeck, and Schwerin.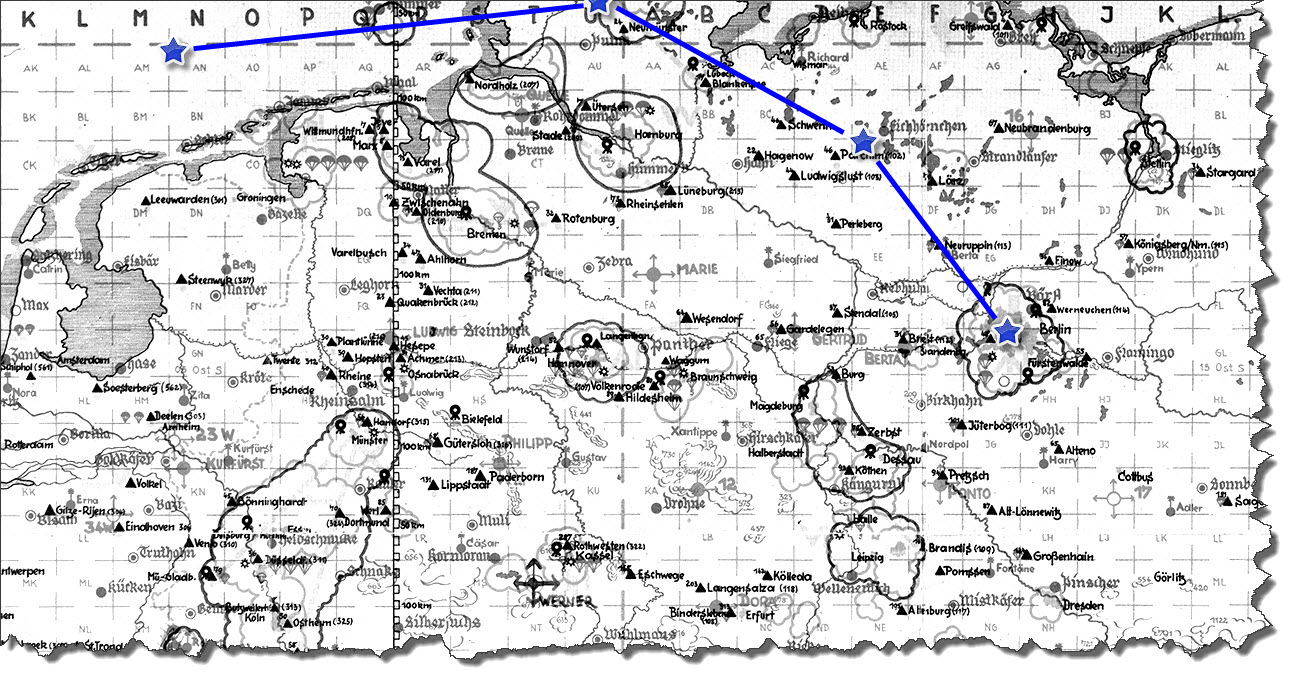 Not much else is known about this attack – it is one of the many. No reactions of the Luftwaffe towards this raid are noted.
| | | |
| --- | --- | --- |
| 1. | ↑ | Middlebrook, Martin et al.; The Bomber Command War Diaries; a.a.O, Page 618 |