The new year does not bring a significant change. The night January 2nd to January 3rd, 1945, sees the first attack of the Mosquitos on Berlin in the new year. A total of 53 Mosquitos are sent out, one of them is lost – a Mosquito of No. 139 Sqn., flown by F/LT Howard and F/LT Williams[1]No 139 Sqn. Records of Events, January 1945 (AIR 27/961) .

This loss (and it being linked to Kurt Welter's experimental flights) is extensively covered in literature: John Foreman documents the claim in his books Night Fighter Combat Claims[2]Foreman, John et al.: Luftwaffe Night Fighter Combat Claims; a.a.O., Page 228 and Me 262 Combat Claims.
Richard Smith and Eddie Creek also list the claim in the third volume of their Me 262 series[3]Smith, J. Richard et al.; Me 262 Volume 3; a.a.O., Page 453.
Thomas McKelvey Cleaver also mentions the loss in his book Air Combat Annals[4]Cleaver, Thomas McKelvey: Air Combat Annals; a.a.O, eBook without pagination, following a nocturnal sortie in January 2nd, 1945. The true circumstances – whatever they had been! – are likely far from his account though. He writes:
"On January, 1945, he (referring to Kurt Welter) took off from Rechlin with the only armed Me 262 at the field. 'Over Berlin, he caught five Mosquitos and shot them down,' says Czypionka. 'He told me it was easy."
The victory over five Mosquitos in one night certainly is a story to be filed under "Legends & Myths" – likewise the following account from the same source:
"Welter didn't know it, but he had performed this feat in front of an important audience. In the city below, Hermann Goering watched the flares in the night sky as the British bombers exploded under the well-aimed fire of the Wilde Sau experte. 'Welter later told me that the next morning, he got a call to report to the Reichsmarschall. He thought he was in a lot of trouble, because there had been no authorization for what he was doing from the Air Ministry. But Goering was really enthusiastic and asked him what Welter wanted to do. I think it helped that Welter had the Eichenlaub (Knight's Cross) around his neck when he reported.'"
By now, it is obvious that this story is made up – first of all, Kurt Welter's actions were sanctioned, even ordered by Hermann Göring in late 1944. Secondly: Welter would probably have been put in front of a court martial had he been wearing the Eichenlaub[5]Eichenlaub: Knight's Cross with Oak Leaves on this day: he only was awarded this high decoration on March 9th, 1945…
In addition to the lost Mosquito, one aircraft of No. 142 Sqn. is listed as "damaged by flak" returning from this mission[6]Summaries of Aircraft Damaged on Operations – Dec 1942 – May 1945 (AIR 14/3460); Page 369.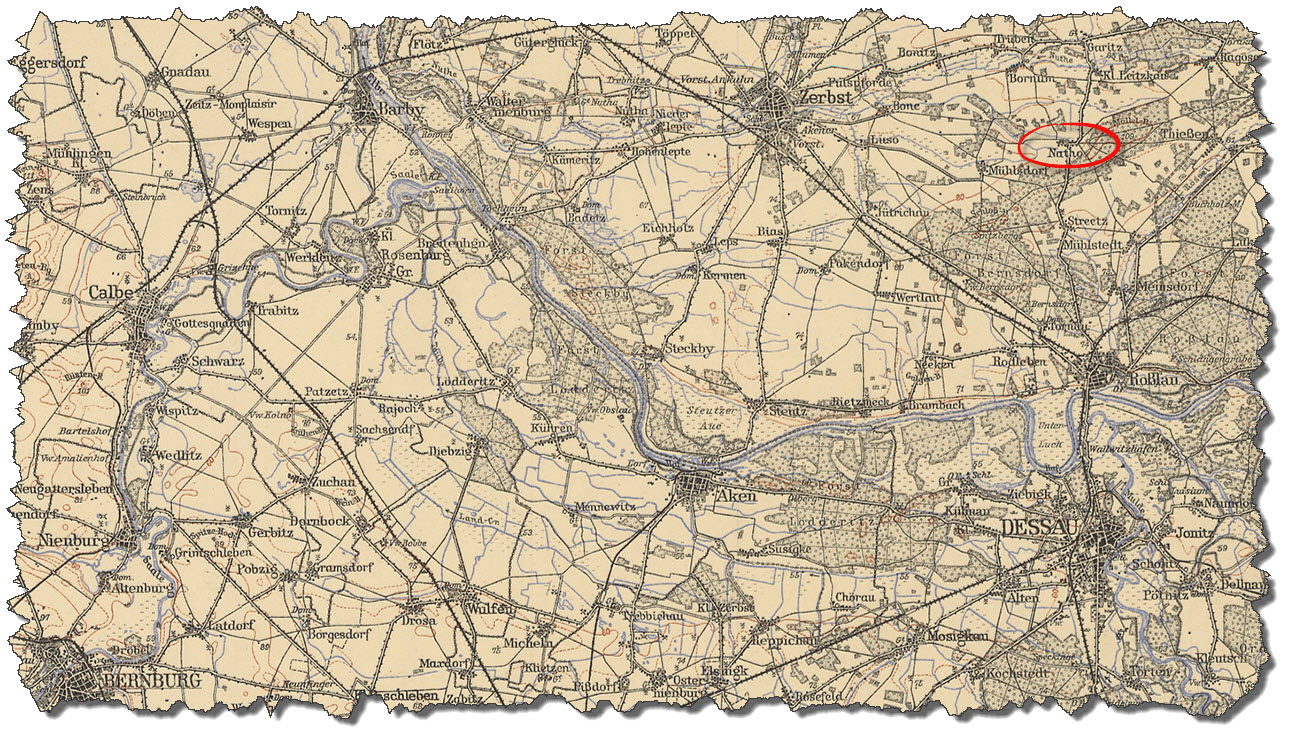 The map above shows the location of the suspected crash site – and as far as I know, no other Nachtjagd pilots had claimed a Mosquito in the respective area for this date. The location certainly is within easy range of Kurt Welter flying from Rechlin-Lärz and certainly is within his "hunting grounds". It is circumstantial evidence but good enough to suggest that Mosquito KB222 and her crew may have indeed fallen victim to Kurt Welter that night.
| | | |
| --- | --- | --- |
| 1. | ↑ | No 139 Sqn. Records of Events, January 1945 (AIR 27/961) |
| 2. | ↑ | Foreman, John et al.: Luftwaffe Night Fighter Combat Claims; a.a.O., Page 228 |
| 3. | ↑ | Smith, J. Richard et al.; Me 262 Volume 3; a.a.O., Page 453 |
| 4. | ↑ | Cleaver, Thomas McKelvey: Air Combat Annals; a.a.O, eBook without pagination |
| 5. | ↑ | Eichenlaub: Knight's Cross with Oak Leaves |
| 6. | ↑ | Summaries of Aircraft Damaged on Operations – Dec 1942 – May 1945 (AIR 14/3460); Page 369 |