An interesting teletype message has survived in the archives, sent to the Kommando Erprobungsstellen in Rechlin. It directly refers to Kommando Welter and is one of the rare primary sources available: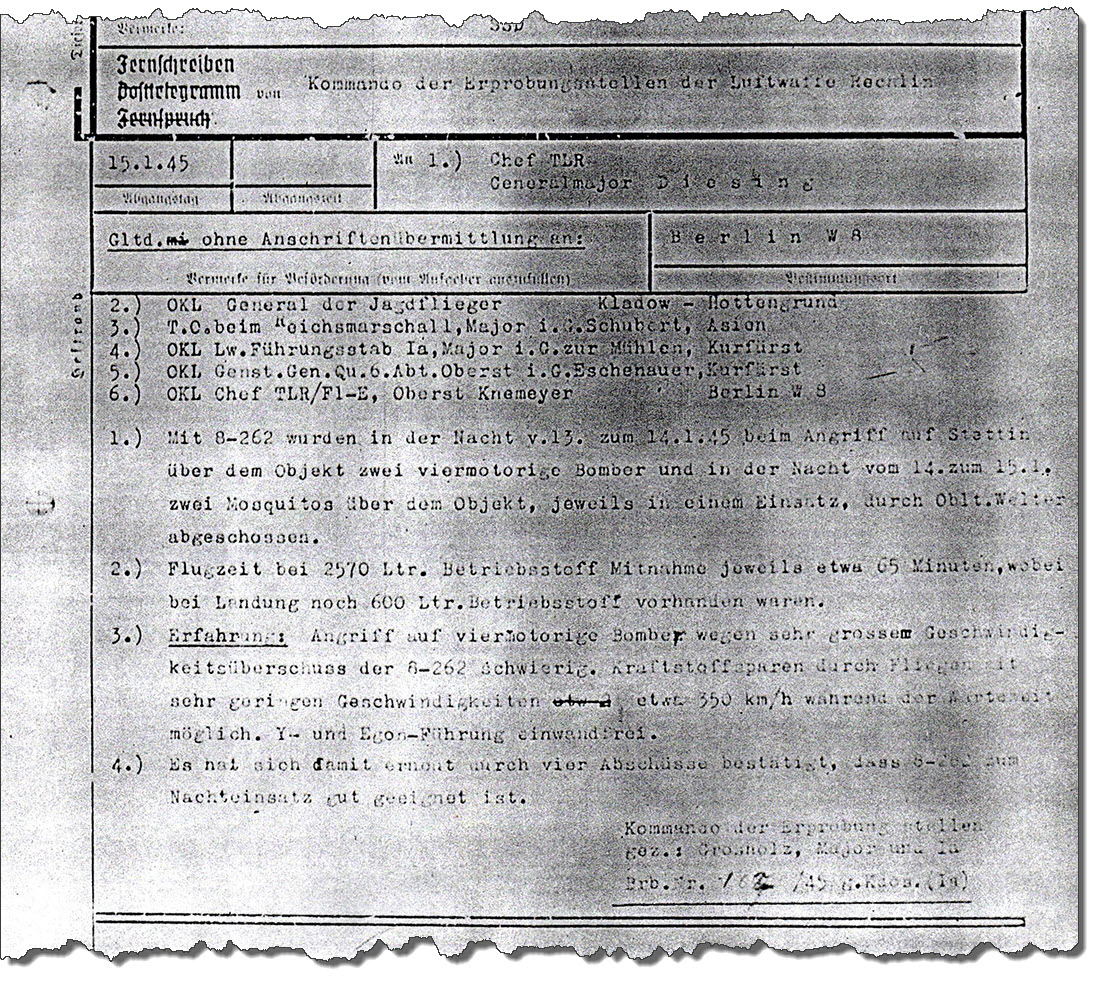 Next to the distribution list (items 2. – 6. in the numbered list at the top), it contains four items with respect to Kommando Welter and Kurt Welter's activities in January 1945:
Flying the 8-262, two four-engine bombers were brought down over the target area during an attack in Stettin in the night from January 13th, 1945 to January 14th. In addition, two Mosquitos were shot down the night of January 14th to January 15th, 1945. All shot down by Oblt. Kurt Welter.
Flight time with 2570 liters of fuel was approx. 65 minutes, with a 600 liter reserve remaining in the aircraft upon returning to base.
Conclusions: attack on four-engine bombers flying the 8-262 is difficult due to the massive surplus in speed. Reduced fuel consumption by flying at low speeds of 350 km/h during […] possible. Y- and Egon-Guidance without issues.
The four nocturnal victories once more confirm the readiness of the 8-262 for nocturnal combat missions.
The aircraft designator used, 8-262, refers to the Messerschmitt Me 262 and is owed to the general prefix "8-" for all aircraft.
The following days don't seem to have been too good for flying – there are no recorded flights, claims, or other activities and the Air Activity Summaries 1963 (dated January 16th, 1945) to 1968 (dated January 21st, 1945) show little to no nocturnal activities.