Karl-Heinz Becker is taking the newly arrived "Rote 5" into a quick flight around the airfield, from 18:07 hrs to 18:15 hrs.

In the night, the Mosquitos of the Royal Air Force are active over Berlin – 31 of them are involved in the attack, all of them are returning home safely. This time, they took the "northern approach" via Cuxhaven, Wittenberge, Rathenow and finally Berlin.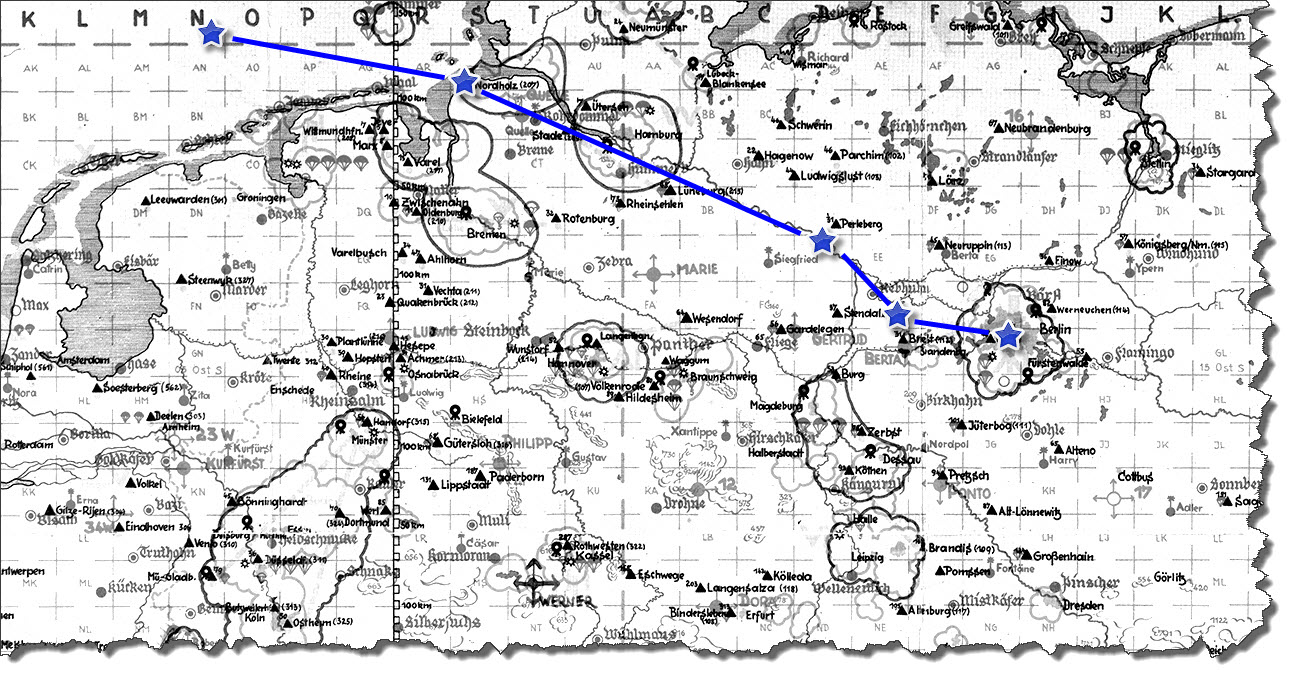 It looks like that 10./NJG 11 was not in the air to intercept the Mosquitos – but someone was hunting them: the Luftwaffe Morning Report for March 5th, 1945, reports "Against the raid on Berlin: 2. Jagddivision: 1 aircraft Mosquito-Hunt".
Now, 10./NJG 11 was subordinate to 1. Jagddivision – but the lone Mosquito-Hunter is said to have come from III./NJG 3: Fw. Schneider flew his Tank Ta 154 "Moskito" D5+FD that night, but without being able to claim any victory[1]Boiten, Theo and Mackenzie, Roderick: Nachtjagd War Diaries – Volume 2; Page 305
| | | |
| --- | --- | --- |
| 1. | ↑ | Boiten, Theo and Mackenzie, Roderick: Nachtjagd War Diaries – Volume 2; Page 305 |