According to Herbert Altner's flight log, March 9th, 1945, marks further training and familiarization with the Me 262 – very likely, the same is true for Kurt Lamm who joined the unit around the same time.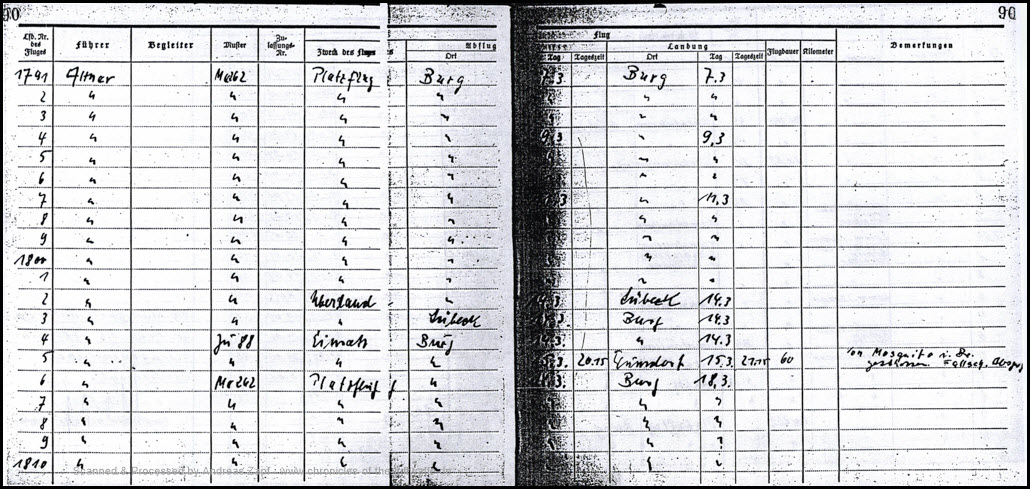 Karl-Heinz Becker is active that day as well – his log shows a daylight mission from 12:16 hrs. to 13:16 hrs, flown in "Rote 5".

Most likely, this mission was one of those flown against allied reconnaissance aircraft over northern and central Germany. The flight takes him to the airfield of Lübeck-Blankensee, the return flight in the late afternoon shows the capabilities of the jet: leaving Lübeck-Blankensee at 17:30 hrs, Karl-Heinz Becker makes the 180 kilometers to Burg near Magdeburg in just 11 minutes – and that includes take-off and landing. This is also his last flight on "Rote 5".
The Evening Report of the Luftwaffeführungsstab Ic shows that 1. Jagddivision has been active with a total of 6 Messerschmitt Me 262 during the day – all of them hunting reconnaissance aircraft. The exact units are not documented – but to assume that Karl-Heinz Becker's flight was one of them is a fair assessment.
The night of March 9th, 1945, to March 10th sees no major attack by the RAF's heavy bombers – but 92 Mosquitos are bound for Berlin. Their approach route this time: Zuiderzee – Emden – south of Hamburg – Wittenberge and then Berlin.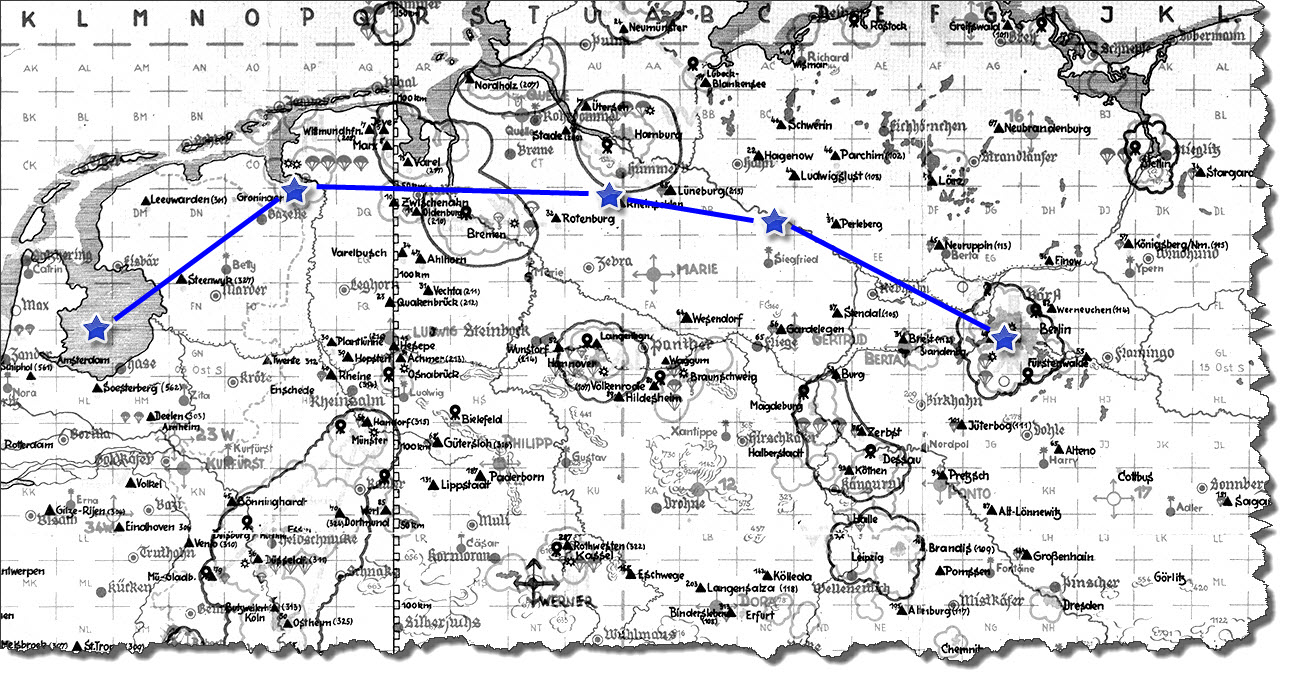 There is no evidence that the Nachtjagd was active against the Mosquitos – all of them are returning home to England safely.