Around March 11th, 1945, Kurt Lam possibly got permission to take one of the Messerschmitt Me 262 to Lübeck-Blankensee to fly final missions with his old crew of Nachtjagdgeschwader 5. He is said to have flown his last mission with NJG 5 on March 15th, 1945.
Also, Lt. Herbert Altner accumulated some "air time" in the jet, adding another 5 flights which can be assumed to be brief and within the Burg area.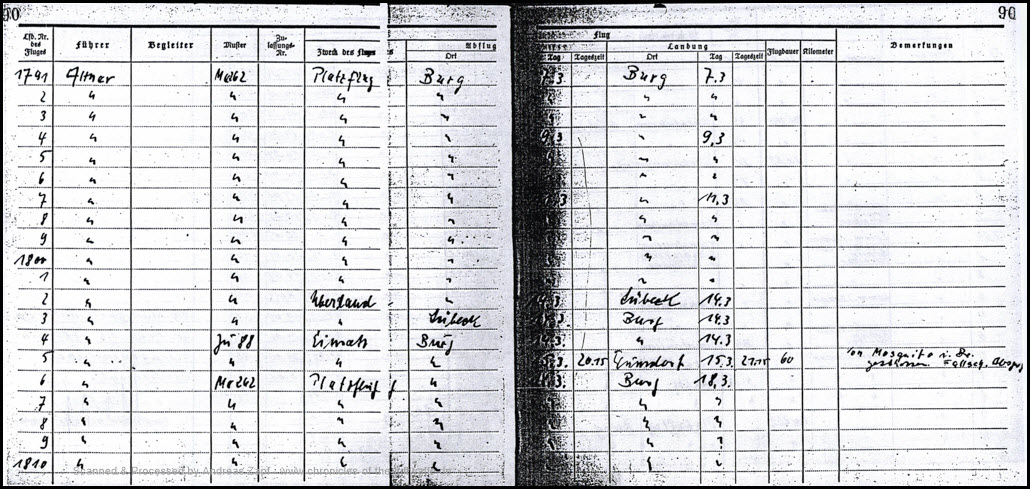 Once again, the night is relatively quiet over Germany – the Royal Air Force has flown a massive daylight attack on Essen when more than 1.000 heavy bombers attacked the city in the late afternoon.
During the night, 90 Mosquitos are approaching Berlin via northern Holland, Emden – Bremen – Lüneburg and Stendal. Once more, there is no documented evidence of the Luftwaffe reacting to the raid.