During March 19th, 1945, 10./NJG 11 is once more tasked with some daylight missions against reconnaissance aircraft: 2 Me 262 of "Kommando Welter" are assigned to interceptions, none of them succeeds[1]Mehner, Kurt (Hrsg.): Die geheimen Tagesberichte der Deutschen Wehrmachtführung; Page 297.
The night to March 20th, 1945, is relatively calm over the Reich – nonetheless, the RAF is sending a small force of 34 Mosquitos to Berlin[2]Middlebrook, Martin et al.; The Bomber Command War Diaries; Page 684. Their route: up the Frisian Islands, then on to the Elbe estuary – Lübeck – Müritzsee and to Berlin.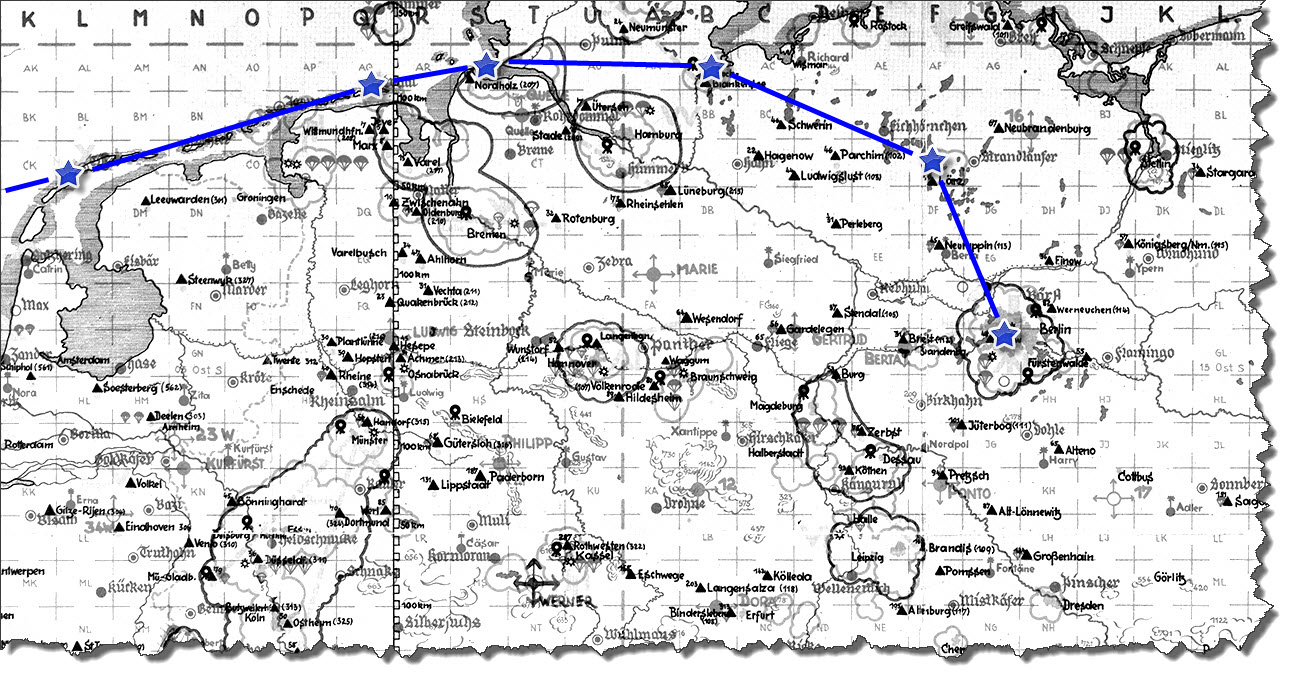 There is no documented evidence of the Luftwaffe trying to counter the raid – and all of the Mossies are returning home safely.
| | | |
| --- | --- | --- |
| 1. | ↑ | Mehner, Kurt (Hrsg.): Die geheimen Tagesberichte der Deutschen Wehrmachtführung; Page 297 |
| 2. | ↑ | Middlebrook, Martin et al.; The Bomber Command War Diaries; Page 684 |