April 1st, 1945, sees a short hop around the airfield at Burg, flown by Lt. Herbert Altner and his radio operator, Fw.  Hans Fryba.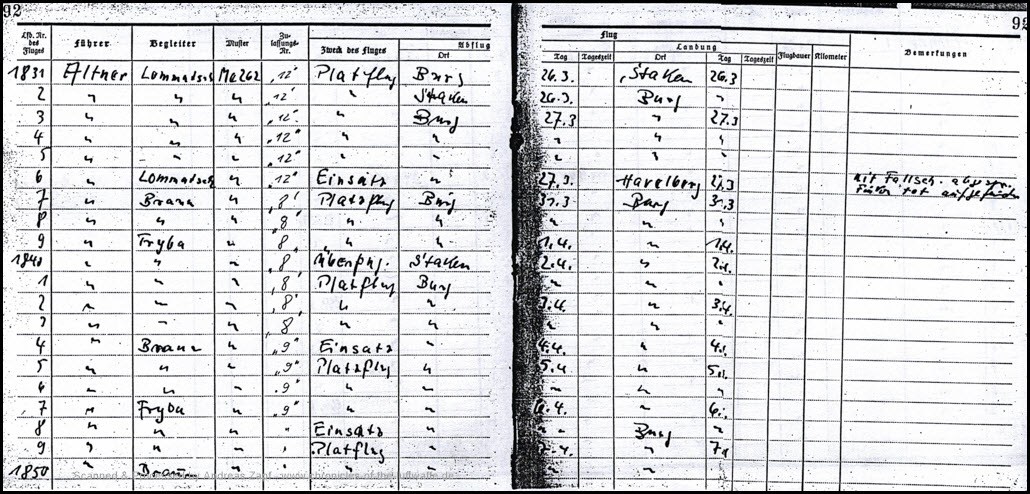 But the weather is permitting no more flights, the Abendmeldung April 1st, 1945, of the Luftwaffeführungsstab Ic reports:
"Weather: Marburg: 8/10 clouds in 4.500 m, Visibility 10 km"[1]Luftwaffenführungsstab Ic, Evening Report 01016/45 (BArch. RL 2-II/389)
Not much flying under these conditions, even the allied forces remained relatively inactive.
| | | |
| --- | --- | --- |
| 1. | ↑ | Luftwaffenführungsstab Ic, Evening Report 01016/45 (BArch. RL 2-II/389) |