The night of April 9th, 1945, to April 10th sees the Mosquitos back over Berlin. 44 of them are sent out this night[1]Middlebrook, Martin et al.; The Bomber Command War Diaries; Page 693.
The Mosquitos headed for Berlin are flying over southern Holland then on to Münster – Bielefeld – Hannover – Braunschweig to Berlin, bombing the city from 22:47 hrs. to 23:00 hrs.[2]BArch. RL 2-II/389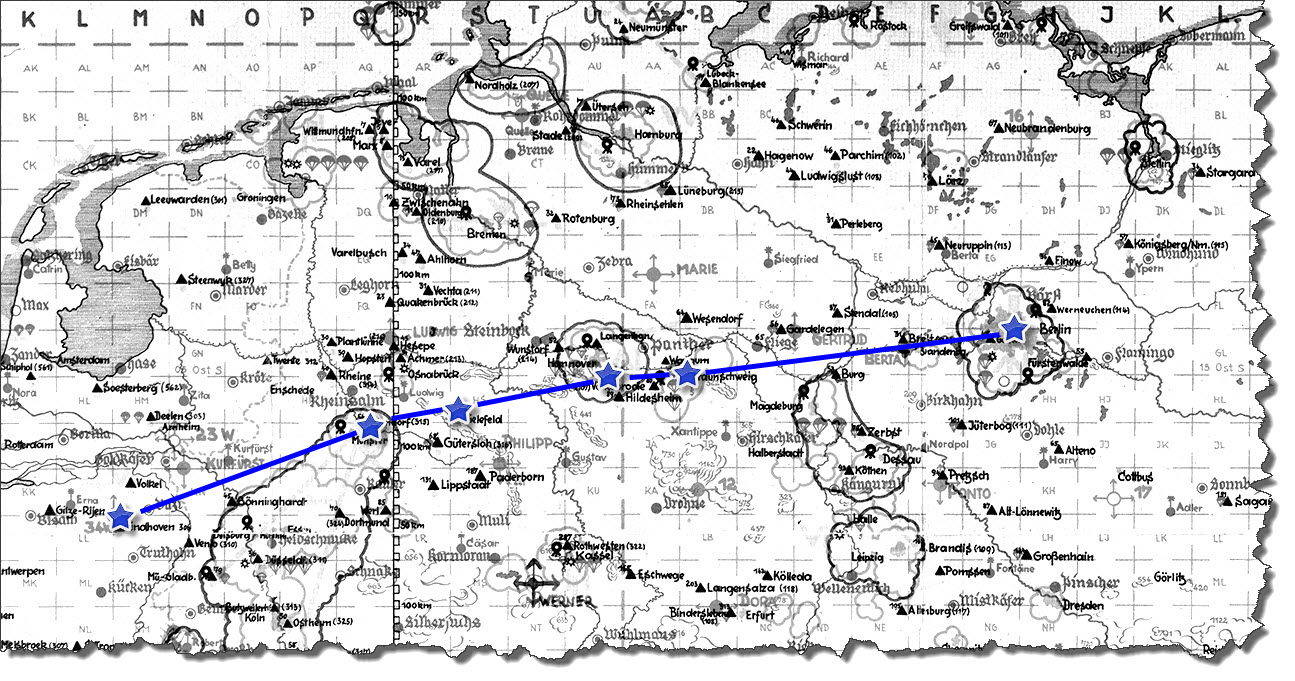 The morning report of the Luftwaffeführungsstab Ic contains the following information:
"Against Mosquitos to Berlin: 1. J. Div.: 2 Me 262 (Kdo. Welter). No successes, no losses."[3]BArch. RL 2-II/389
The two flights are not in the two flight logs available – so it can be assumed that Lt. Herbert Altner and Fw. Karl-Heinz Becker were not among the pilots.
| | | |
| --- | --- | --- |
| 1. | ↑ | Middlebrook, Martin et al.; The Bomber Command War Diaries; Page 693 |
| 2, 3. | ↑ | BArch. RL 2-II/389 |